Conference Services
Bergamo Center's full conference services include meeting rooms of various sizes, dining services and overnight accommodations.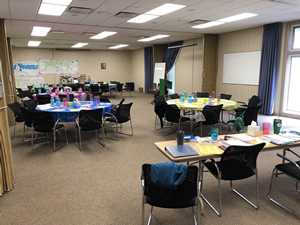 MEETING ROOMS
Each of Bergamo's six meeting rooms come fully equipped with the following standard equipment:
Audiovisual equipment (DVD/VCR/TV monitor, overhead projector and screen)
Two flipcharts
Tables and chairs
WIFI available throughout the entire facility


Our meeting rooms range in size to accommodate small or large groups up to 150 people. Bergamo Center also has two chapels. The large chapel on the main floor is suitable for a group's prayer or liturgical service and also doubles as our largest meeting room. The lower level chapel accommodates up to 25 people.

Please be sure to click on "Tour Facility" for a view of each meeting room.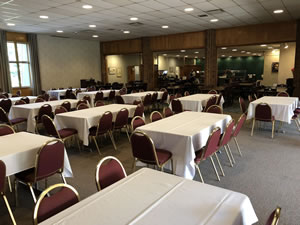 DINING SERVICES
Our full-service kitchen prepares meals for small or large groups. Meals are served buffet style in our dining room. The kitchen prepares:
Breakfast (hot or continental), lunch and dinner
Breaks & socials (coffee, soft drinks, appetizers and snacks)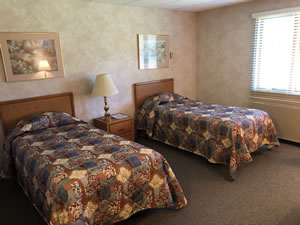 OVERNIGHT ACCOMMODATIONS
Bergamo Center currently has 48 bedrooms with private bathrooms. There are 20 single rooms (1 single bed) and 28 doubles (2 single beds) that can be increased to triples. Rooms have WIFI and clock radios upon request, but the rooms do not have TV's or telephones. Overnight guests enjoy daily housekeeping and linen service and have full control of the bedroom air-conditioning and/or heat.

Please be sure to click on "Tour Facility" for a visual perspective of our bedrooms.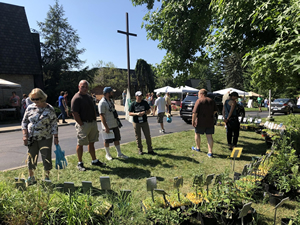 Hear what our clients have to say:
"Beautiful and very conducive to both reflection and relaxation"

"Your hospitality is outstanding"

"Bergamo was perfect for our retreat"



Printable Conference Packet Adult Groups 2023** Current dining services and rates are subject to change due to high costs and unavailability of certain products.

Printable Conference Packet School Groups 2023** Current dining services and rates are subject to change due to high costs and unavailability of certain products.

For pricing and policies CLICK HERE

To Inquire about conference services please contact: