Adult Programs
Please check here often for upcoming programs: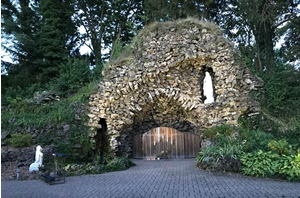 Day of Rest & Healing Personal Retreat Day
The Bergamo Center welcomes individuals seeking a personal day of retreat for Rest & Healing. The Center selects and offers a certain day each month for personal retreats. The recommended offering for this retreat is $50 which includes a box lunch. The opportunity for Spiritual Direction is offered at an additional cost.
Registration Form for upcoming Days of Rest & Healing



Day of Rest & Healing Retreat Sample Schedule:
9:00 Arrival, Visit Room, short self-guided tour
AM Optional Spiritual Direction, Use of Mary Mother of Mercy Chapel
12:00 Box Lunch
PM Optional Spiritual Direction, Walk the property, Grotto, Room rest
4:00 Close the day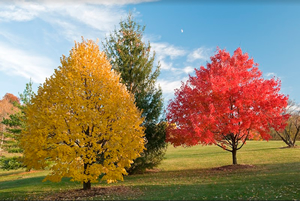 Spiritual Direction

Spiritual Direction (also referred to as Spiritual Companionship or Accompaniment) is a spiritual practice developed in relationship by meeting regularly with a spiritual director. This companionship inspires people to experience authenticity in their lives as they connect with and explore their relationship with God. The purpose is to deepen one's spirituality and growth, paying ever closer attention to what God is inviting you to. God is the real director in the relationship. The spiritual companion is a professionally trained, active companion who helps you to recognize, appreciate, and be attentive to the movement of God in your life.
Click here to see a list of Spiritual directors who commonly have the Bergamo Center as a site for their Spiritual Direction sessions.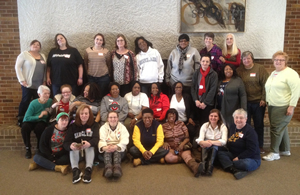 Ignatian Spirituality Project Dayton: ISP Dayton is grateful to partner with Bergamo Center to offer regular overnight retreats for men and women in recovery from addiction and homelessness. Our teams also offer regular spiritual reflection sessions in the community and work with Mercy Manor, Saint Vincent DePaul and Good Shepherd Ministries in Dayton.

We are always looking for volunteers to drive participants to Bergamo, facilitate overnight retreats, lead spiritual reflections and simply walk in companionship with people in recovery across the community. We rely on the generosity of our volunteers and our donors to make our ministry possible! Please contact Allison Loecke at aloecke@ispretreats.org for more information or check out our ISP Dayton website.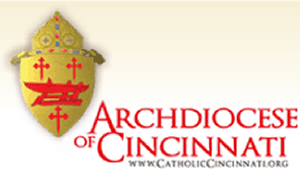 Marriage & Family - Center for New Evangelization (centerforthenewevangelization.org)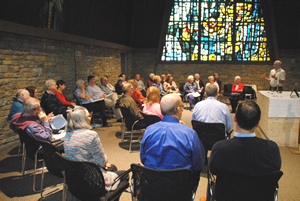 Programs- Bergamo Center is interested in providing programs that meet the needs of our community, if your group is looking for a specific retreat, please be sure to contact us so that we might work with you in getting your retreat together.
To inquire about adult retreats please contact: info@bergamocenter.org